Sara C Nelson, April 22 2013
Huffington Post UK
Bigfoot rumours are flying again after two young boys found what appears to be a decomposing limb in a wooded area of Quincy, Massachusetts.
Tests are being conducted on the "foot",
the Patriot Ledger Newspaper reports
.
It states: "Police Chief Frank Alvilhiera sent it to the medical examiner, who determined it is not human, although it appears to have five toes."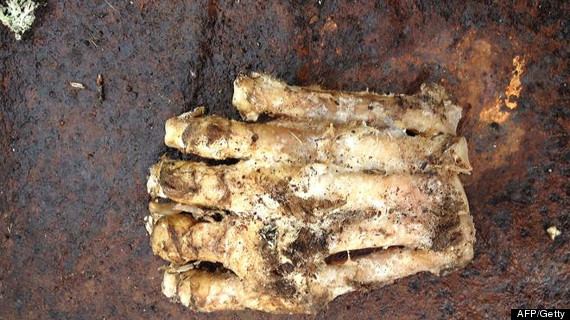 The find, which is currently being tested by authorities
Story continues here:
Huffingtonpost.co.uk
Police Investigate Possible

Bigfoot Shooting

- or was it a bear?
Louisville Kentucky: Frazier Museum Exhibit Explores Natural History, Science, Folklore Behind Mythic Creatures
Mo
nster of the Skies!

Thunderbird

- Legends, Sightings & Evidence
Invasion of the

'Killer Frogs'

and the

'Crazy Ants',

Killing Off their Native Cousins